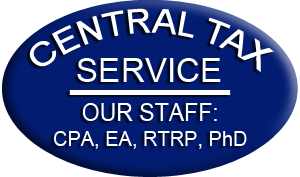 Welcome to Central Tax Service
Central Tax Service handles income tax matters for individuals, couples, families, estates, trusts, and small business owners or professionals. Don't pay more tax than required by law!
Contact Us
Phone (612) 412-1040
or directly at







Hours of Operation
We are open 12 months of the year and are available by appointment only.