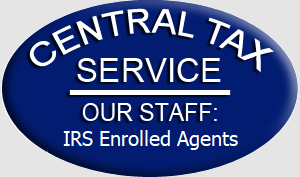 Welcome to Central Tax Service
Central Tax Service handles income tax matters for individuals, couples, families, estates, trusts, and small business owners or professionals. Don't pay more tax than required by law!
Employment
We are currently not hiring. We are devoted to growing slowly and only hiring experienced staff that are already experts in the area of taxes. If you want to become a tax preparer, just ask and we will give you advice on how to enter the field in a way that makes sense.
Positions available
Position: none
Description:n/a
Requirements:n/a